Please note:
Unwind Chiropractic Consultation – Click here to download 2023 Fee Schedule. Please note the prices: Initial Consultation $160. 2nd Appointment $100. Standard Appointment $75. We remain committed to delivering affordable high-quality care to our clients. We appreciate your understanding and look forward to being of service to your health and wellness journey.
Please also be aware that Unwind Chiropractic has a 48 hour Cancellation Policy. Click here to download the 2021 Cancellation Policy. Appointments cancelled with less than 2 business days notice will attract the full fee, except in serious emergencies, or mandated COVID testing or isolation requirements. Please keep in mind, when you miss or cancel an appointment without notice, someone in pain misses out on relief.
To access our Website Privacy Policy – Click here to download PDF.
Thank you for your understanding.
Chris and the Unwind Team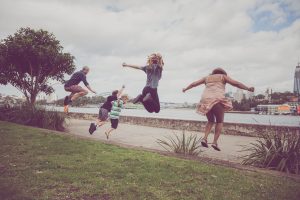 Clinic Opening Hours:
Mondays & Fridays
(mornings 'til lunchtime)
Tuesdays & Thursday
(all day, split shift)
Wed / Sat / Sun
CLOSED
Full Schedule:
Monday:  7.30am – 12.00pm
Tuesday: 7.30am – 12noon –AND– 4pm-7pm
Wednesday: CLOSED
Thursday: 7.30am – 12noon –AND– 4pm-7pm
Friday:  7.30am – 1.00pm
Sat / Sun: CLOSED
79a Justin St, Lilyfield NSW 2040 – ph: 02 8068 1282
NB: cnr Justin St and Lilyfield Rd, street parking available
Also, 6min walk from Lilyfield Light Rail Station
To access our Website Privacy Policy – Click here to download PDF.